Rethymno Prefecture
We visited one villages (Margarites), one city (Rethymno), and two ruined sites (Aptera and Eleftherna) in Rethymno prefecture. I've collected all the pictures here, 'cause I was going mad trying to show the four locations on the homepage map.
The best possible images of Rethymno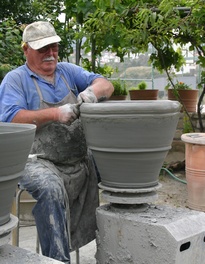 Master potter Kavgalakis adds another ribbon of clay to a pithos he's making.
small medium large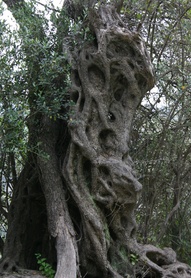 A twisty tree near the ruined fortress of Eleftherna
small medium large

The view from Aptera wasn't bad.
small medium large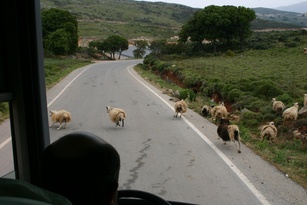 Sheep wisely scattering ahead of the tour bus. They were happily milling on the road until the driver demonstrated the bus could turn them into mutton.
small medium large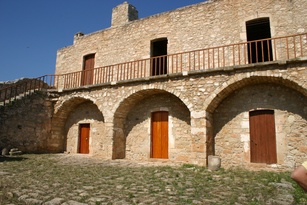 The interior courtyard of the monastery at Aptera reminded me of the Alamo.
small medium large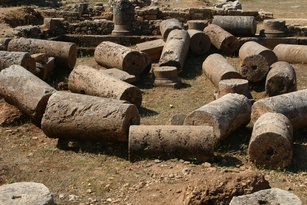 I thought the texture of the field of fallen columns was neat.
small medium large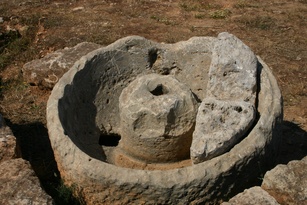 A millstone, the only useful thing in the villa that wasn't carted away.
small medium large
The rest of the pictures here are from the Margarites and Eleftherna. We also visited Aptera and the Venetian fortress of Fortezza in Rethymno.
---